N330 Dynamic Balancer & Dual Channel Vibrometer
8.550,00 €
Static & Dynamic balancer with 2 Plane Balancing.
Portable Vibrometer,  Machine & Roller Bearing diagnosys, Spectrum analyser.
Vibration Analysis up to 10KHz according to available ISO standards.
Ideal for high precision field balancing and condition monitoring.
Fast and easy to use, suitable for heavy duty environment, high precision. 14 GByte memory for unlimited measure savings.
Rigid carry case including:
1 Accelerometer with 2m cable, tip and magnetic base
250.000 RPM Laser photocell with 2m cable, upright and magnetic base
Angular ruler & Adhesive reflecting tape
Battery Charger with most common international plugs
micro USB cable & Memory stick with user manual
Quick guide
5 m. cable for accelerometer blue ring
CODE
962A22869
5 m. cable for accelerometer red ring
CODE
962R22869
250.000 rpm Hi-Speed laser photocell complete with cable upright and magnetic base
CODE
920X30030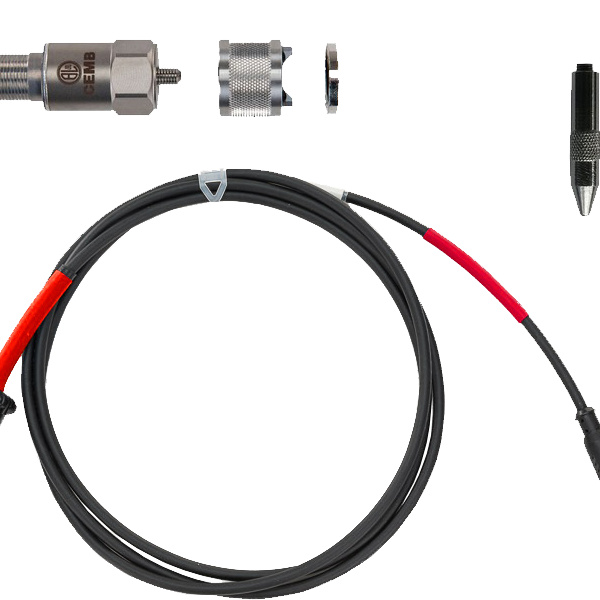 SECOND PLANE BALANCING KIT Accelerometer ¼"28"UNF + 2m cable red, Ø 25mm magnetic base and probe
CODE
922RTA18S
N-EXPERT – Professional Software for analysis and reporting
CODE
99SW1NX30
10 m. extension cable for accelerometers blue ring
CODE
962A22629
10 m. extension cable for accelerometers red ring
CODE
962R22629
10 m. extension cable for photocell
CODE
962G22629
Color Display 4,3" TFT LCD (480 x 272 pixel) New EasyClick tactile keyboard with embossed keys
Effective value (RMS) Peak value (Pk) Peak-to-peak value (PP)
Bandwidth: 1-10 KHz FFT Resolution: Max 3200 lines Tacho: Up to 250000 rpm
Acceleration: [g] Velocity: [mm/s] or [inch/s] Displacement: [μm] or [mils] Frequency: [Hz] or [Cpm]
1 measuring channels IEPE sensor, accelerometer and velocimeter (with a specify cable pluggable on a BNC for read any dinamic signal max. 5V-PP) 2 channels specify for balancing (2nd channel as optional). 1 photocell channel (velocity and angle reference) 1 MicroUSB 2.0 port for data transfer 1 jack plug for battery charger
Temperature: from -20° to +70° C Air humidity: from 0 to 95% without condensate Protection: IP54
Long Life Battery: > 8 hours based on typical use Charging time: 2,5 hours for 80% recharge 4 hours for 100% recharge Rechargeable 3100 mAh Lithium battery Power supply-battery charger for 100-240 V, 50/60 Hz (24 V, 1.5 A)
CARRYING CASE DIMENSIONS AND WEIGHT
Approx. 440(L) x 360 (H) x 115(D) 1800 g